On 20 September 2023, the Future of Finance 2023 conference of the Portfolio economic news portal was held, where the "CFO of the year" and "CFO Master" awards, founded by Credit Management Group, were presented.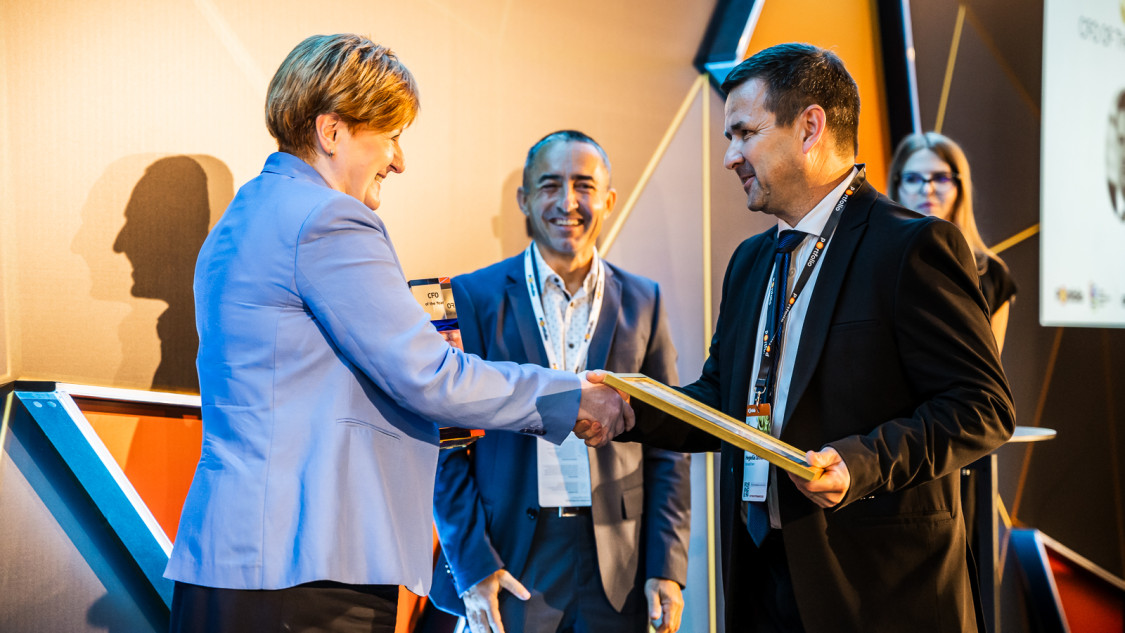 Photo source: Márton Mónus/Portfolio
The "CFO of the Year" title and the associated series of conferences and events are a well-known initiative in many countries around the world to recognise outstanding financial leaders. In Hungary, the "CFO of the Year programme" was launched in 2017 at the initiative of Credit Management Group, and its undoubted success is reflected in the significant professional and media interest it has attracted.
The premium finance professional award is open only to the most outstanding financial and economic leaders in the corporate sector. The "CFO Master" is awarded by a professional jury on the basis of a preliminary recommendation and a detailed application process to those senior finance executives whose performance stands out from the rest of the domestic corporate field. The "CFO of the year" award is given to the candidate who, in the judgement of the jury, stands out even from this outstanding leading group.
István Hegedűs, CFO of our Company, has already received the CFO Master award in 2018. In this year's competition, he was awarded the prestigious "CFO of the year 2023" award for his exceptional and exemplary performance, in recognition of his outstanding role in helping our Company meet the complex investment, financing and other challenges of recent years and thereby achieving above-average business performance.
Congratulations on this recognition!