BorsodChem is proud to announce that despite the recently increased threshold we have been awarded the Platinum Medal for the third consecutive time in the EcoVadis assessment. This award is a worldwide recognized symbol of excellence in sustainability and corporate responsibility.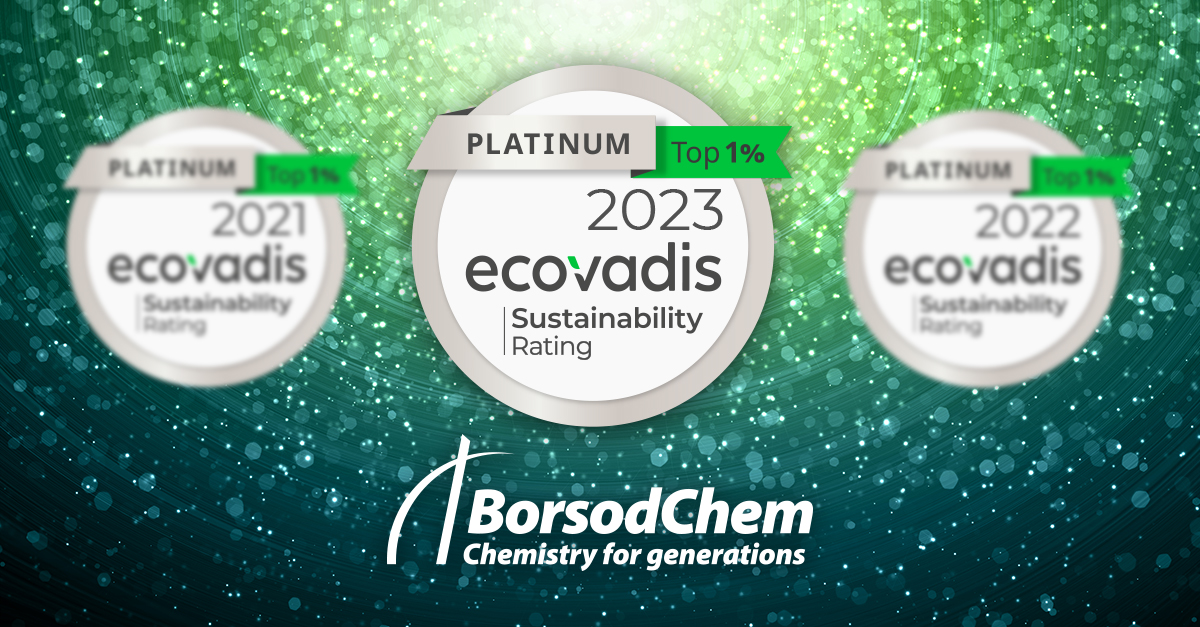 Our efforts for sustainable development have resulted in an impressive score of 80 out of 100, which is a reflection of our uncompromising adherence to sustainable business practices. The Platinum medal is the highest recognition that EcoVadis awards, and signifies that BorsodChem is among the top 1% of companies assessed in our industry in terms of sustainability and corporate responsibility. We are grateful to all the departments and employees for their consistent dedication towards sustainability.
Moving forward, we will continue to prioritize sustainability principles in all aspects of our operations. We believe that our firm commitment to sustainability and corporate social responsibility will continue to generate positive outcomes for our environment, stakeholders, and the communities among which we operate.
For more information about the EcoVadis assessment please visit: www.ecovadis.com